Authenticity-coaching: the healing power of real attention
Are you looking for a way to:
make your life more personal and satisfying?

find out what your experiences are trying to tell you?

discover where your recurring problems come from

and that you can solve them in a sustainanable way
Then you might have found what you were looking for
Authenticity-coaching helps you to get more self-confident and self-aware in the life you are living. We do this by going back to the root of your inner coflicts. That's where your process starts. By working out the emotions that hold the roots of the patterns that you needed once, but now limit your freedom, you clear your mind and recover your self-confidence, step by step. Gradually you'll become more authentic: honest, open, self-confident, free, loving and true to yourself. It's a process of self-healing and clarifying your mind.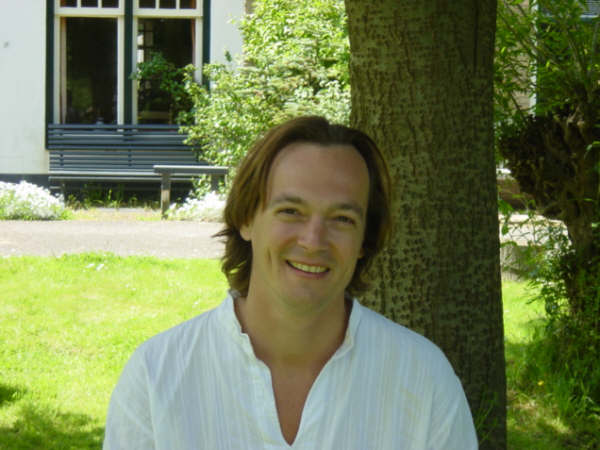 About me and my vision
Your coach is Stef van Beek: life-artist, traveller, spiritual philosopher, and authenticity-coach. Both the philosophy and the coaching, I've developed myself. I finished Latin American Culture and Development Studies and I've travelled for three and a half years outside Europe, mostly in Third World countries. And I've drawn the conclusion that development starts within your own mind.
Awareness I see as the solution to most problems we have, And I believe we should start by cleaning and clarifying our own minds. We can do that by paying attention to the uncried tears that have created emotional clouds, and to our fixed patterns that have become mental walls. Where do these walls and clouds in our minds come from? Because the answer is different for every person, everyone who wishes to solve them, deserves personal, pure and unprejudiced attention.
It's better to learn step by step,
while knowing where you are going,
than taking big leaps and getting lost
For more information about my coaching or to make an appointment, send me an e-mail.
Or you can go straight on to practical information.
Some reactions to authenticity-coaching
H (after a session): Hi Stef, what a party it was this morning! I've really got the feeling we have made a great and good start of a beautiful and long Trip (to use your vocabulary). I'm really going to celebrate this. Again I say: Thanks!!!
P: That's my rescue, that in the end you don't accept incomplete communication. Layer for layer we go deeper and deeper until everything has been said and acknowledged, in the way it really is. The fact that we don't judge at all, gives me the possibllity to look at the naked truth, at what I've missed, at my pain, at my grief, at my needs and at who I really am.
I always find it so relieving who you don't judge me and don't push me in any direction. You help me to be who I am. You don't put me in a box, but point me at myself, at who I am. In this way I learn to accept myself, so my self-esteem grows. That's why judgements from other people don't bother me so much anymore.
B: You know what I mean, Stef, the purity of a child, you have that too..., but then 10 times as powerful.
P: You help people in a way that they find out themselves who they are. I'm just starting to find out who I really am. I'm becoming more and more honest to myself.
C: "Your special clarity gives me insights and brings me closer and closer to my essence. As if the windows are being cleaned, so the light, with full intensity, can shine outwards."
T: "You are unusually direct and that's pleasant and refreshing."
W: "The most pleasant realization is that 'the acceptance of being myself and feeling my feelings' brings me a sensation of liberation, of unlimited possibilities. I feel less trapped in an acquired structure. I also feel peacefulness and less leaking of energy.
What a great present, the encounter with you. I feel I've been seen and that my wish or prayer is being granted.
I'm always curious what my future will be like and I'm excited, after finding of a new method to experience more unity.
Connection is what I aim at, always and everywhere and my reason knows that you are right. Namely, that I have to start with myself. So if I want to experience unity with everything and everyone, this starts by feeling unity within me."
Y: "Thank you for our nice talk. It felt like finding (after searching for a long time) that missing piece of the puzzle…. and on the other hand, the same puzzle, that I thought was almost completed, was heavily shaken up…."
Practical information
Prices since the 1st of January 2014 (including 21% VAT) are:
| | |
| --- | --- |
| Openings-conversation (1½ hour) indoors | |
| Trip to freedom: openings-conversation in the Global Soul Travel Coach on location, to be followed by a bushwalk you make alone, to reflect. | € 95 |
| Trip to freedom: openings-conversation in the Global Soul Travel Coach on location, including a bushwalk together to reflect (3 hour experience) | |
| Single session authenticity-coaching (1½ hour) | |
| Package of 6 sessions authenticity-coaching | |
You should see this money as a structural investment in yourself, your life, your development and your happiness.
If you would love to take authenticity-coaching, but these prices are too high for your budget, talk to me and we'll see if we can find an alternative solution.
Sessions:
The first hour of the session we talk, and the rest of the time we discover what auto-therapeutic writing can do for you. Amongst many other advantages, it can help you to make your development structural.
The sessions take place at my home in Utrecht, Netherlands.
For further information mail me at: stefvanbeek@hotmail.com.
Return to the Homepage